Hey there, new NTA Student!
 If you're seeing this page, that means you enrolled at the NTA during a special period and now have complimentary access to Weekend Web Design as a bonus. Nicely done! Scroll down for all the info.
First of all… awesome job for making the decision to enroll at the NTA!
As an NTA alumnus myself, I can attest to the life-changing power of the curriculum you're about to dig into. Attending the NTA was a complete game changer for me, both personally and professionally, and I am so excited for you to experience it, too.
I'm also thrilled to welcome you into Weekend Web Design!
Here's how to use your discount code for 100% off:
1) Choose from one of our pre-designed website layouts using the "Shop the Designs" button below.
2) Proceed to the checkout as though you are purchasing the layout.
3) Enter your discount code in the coupon field on the right side of the screen. You'll find it just above the "Total Payment" area.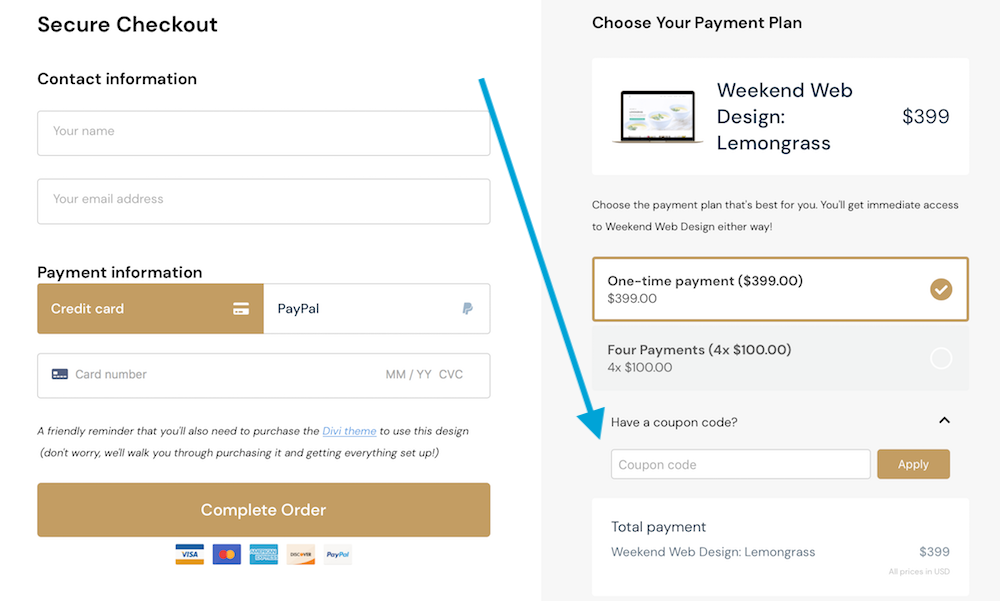 4) Enjoy the Weekend Web Design program!
Thank you in advance for the work you're going to be doing in this world.
NTPs are needed now more than ever and the knowledge and skills you'll be gaining in the NTA program will allow you to make a life-changing difference for those you help.